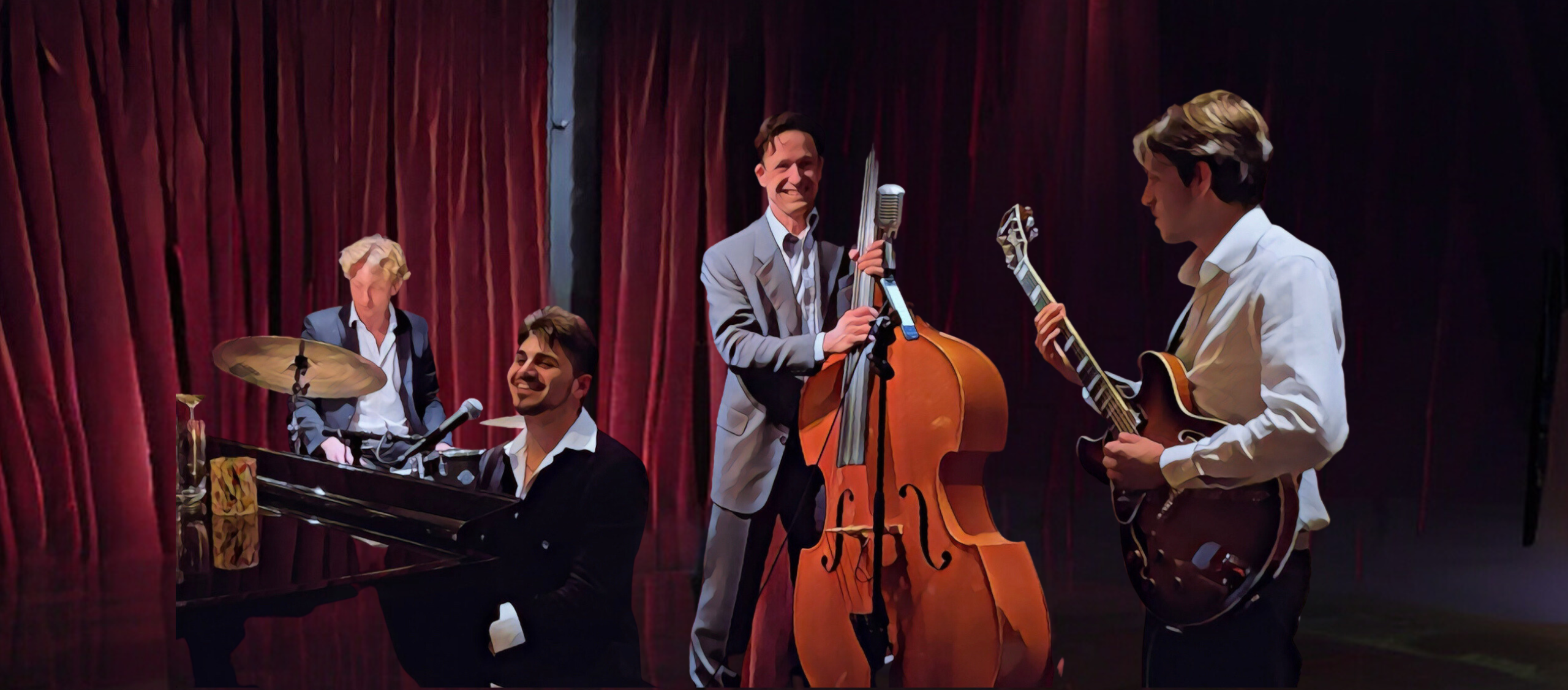 Serving the freshest vibes of Funk, Pop, Soul and Jazz! 
Having launched in early 2023, in an astonishingly short period, Supatonic gained a strong online presence whilst gracing the stages of London's most illustrious venues such as The Savoy, The Rosewood London, and The Corinthia Hotel.
What sets Supatonic apart is their electrifying online presence, which saw them amass a dedicated following thanks to a series of viral videos. Their viral videos, showcasing their lively performances and pulsating funk beats, as well as the camaraderie and humour on stage quickly became a sensation on social media, captivating funk enthusiasts and music aficionados worldwide.
Within the span of months, they evolved from a budding band into a well-recognized force in London's music scene, gaining weekly residencies at The Corinthia Hotel and The Rosewood London.
The heart and soul of Supatonic's success lies in their commitment to their sound world. With a unique blend of irresistibly tight rhythms, groove-inducing basslines, and soulful vocals, they breathe new life into a classic genre. They like to call it "a fresh sense of familiarity". 
Following their online success, they released their debut single Billie Jean in late 2023, which styles itself on the harmonious fusion of funk traditions but also contemporary influences, whilst keeping the DNA of the original Michael Jackson song. The idea behind releasing this song was to bring to life the video that put them on the map, being a cover of Billie Jean that is performed 'way too fast'.
Billie Jean | Michael Jackson Cover